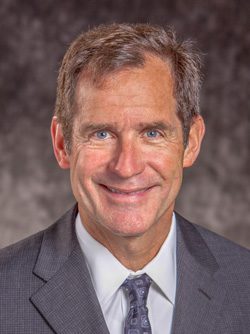 Get in Touch
10000 SE Main Street,
Suite 365
Portland, OR 97216
Clinic Hours:
Monday through Friday
8 a.m.–5 p.m.
Appointment: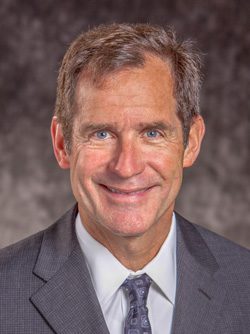 Thomas A. Molloy, MD
Medical Director, Cardiac Surgery
Main Profile
A graduate of Stanford and Dartmouth universities, Dr. Thomas A. Molloy is the medical director of Northwest Regional Heart & Vascular. As a primary surgeon, Dr. Molloy has performed more than 5,000 open-heart procedures, including more than 3,000 valve procedures. He regularly performs minimally invasive, robotic procedures. Dr. Molloy is an authority on robotic-assisted procedures, often giving lectures on new advances in minimally invasive heart surgery.
Outside of medicine, Dr. Molloy enjoys cross-country skiing, competing regularly in regional and international masters competitions. He is an avid pilot, cyclist, ski mountaineer and fly fisherman. Most of all, he enjoys spending time with his wife, Andrea, and four daughters: Eva, Alexis, Charlotte and Josephine.
Dr. Molloy explains some of his procedures.
Hear from some of Dr. Molloy's patients below.
Multi Disciplinary Team at Northwest Regional Heart and Vascular
Specialties and Procedures
Aortic and aortic root surgery

Carotid endarterectomy

Minimally invasive and robotic-assisted coronary and valve surgery

Myocardial and epicardial surgery

Surgical repair and replacement of cardiac valves
Training
Medical School
Geisel School of Medicine at Dartmouth
Internship Program
Virginia Mason Medical Center
Residency Program
University of Arizona College of Medicine
Board Certifications
American Board of Thoracic Surgery, thoracic and cardiac surgery (1992)