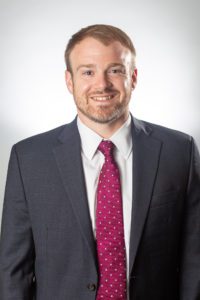 Joshua Roark, M.D. has joined our interventional cardiology team at Northwest Regional Heart & Vascular. Dr. Roark is a heart specialist with additional training in using catheters (thin tubes) to treat problems in the heart. Examples include balloon angioplasty and stent implantation, among others.  
Dr. Roark earned his medical degree at the University of Mississippi in Oxford. He served his residency in Internal Medicine at the University of North Carolina in Chapel Hill. He also received his fellowships in Cardiology and Interventional Cardiology at the University of North Carolina. 
An avid cyclist, Dr. Roark likes road and mountain biking. His wife is a nurse practitioner. With their children, the couple likes to spend as much time outdoors as they can. 
For appointments with Dr. Roark call 503-261-4430.